About 80 potential candidates attended ED4D's kick-off event for Ethiopia at the Humanity House in The Hague on 26 January 2019. The audience consisted of Ethiopian diaspora based in the Netherlands but also generally interested Dutch entrepreneurs.
Ms. Kamale, the Director General of the Ethiopian Diaspora Agency, presented the overall environment for diaspora engagement in Ethiopia. The Agency was established recently and seeks to work more closely with the Ethiopian diaspora spread around the world. This was an unique opportunity to reach out to the Ethiopian diaspora in the Netherlands.
Ms. Dorien Deketele, the Project Coordinator at IOM NL, introduced the Entrepreneurship by Diaspora for Development (ED4D) project to an eager audience. Details about the project's aim, assistance to be offered and selection process were explained. Keep an eye on the website for the next steps.
Mr. Stephen van Kempen is a retired accountant volunteering for PUM and provided the audience with valuable insights into the keys of running a successful business. PUM is the main partner of the ED4D project.
Mr. Woldetsadik Temesgen Tilahun is the Deputy Commissioner of the Industrial Parks Division of the Ethiopian Investment Commission. His presentation concerned the overall investment and business climate in Ethiopia. In order to know where to get started, he advised the potential candidates to take a look at the investment guide (click here to view).
An extract from the film Silesua (by Ethiopian television) was shown with the inspiring story of Emebet Dejene, an Ethiopian lady who migrated to the Netherlands and decided to go back to Ethiopia to start an apiculture and candle business (click here to watch).
Afterwards the audience mingled with the guest speakers and project stakeholders. Potential candidates were delighted to speak first-hand with government officials about diaspora affairs and how they can contribute to their country of origin's development.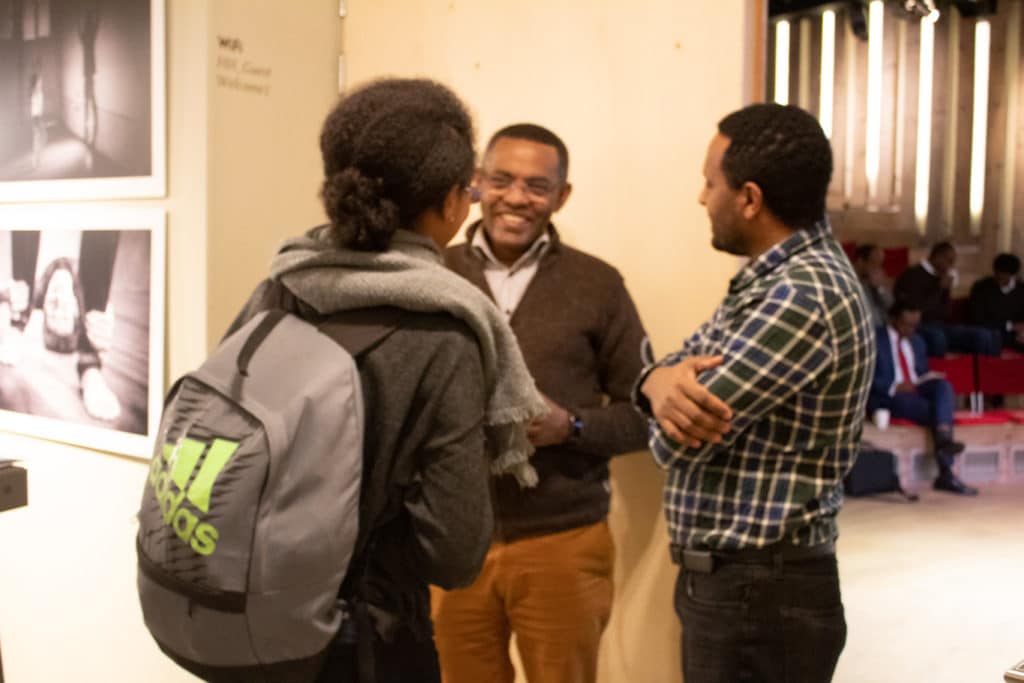 [advanced_iframe use_shortcode_attributes_only="false" src="https://drive.google.com/file/d/11vDC8nsPWRJTU89_E43oo3RjRoX3qr_U/preview" width="100%" height="600″ scrolling="auto" id="advanced_iframe" allowfullscreen="true" onload_resize="true" onload_resize_width="true" ]