Hamsa Muhumed is a Somali diaspora member who recently completed a successful CD4D2 assignment as a Communication and Outreach Advisor at the Ministry of Parliamentary Relations and Constitutional Affairs in Hargeisa, Somaliland. Hamsa feels a strong connection to Somaliland and was therefore motivated to give back to his community and to contribute to the development of his country of origin.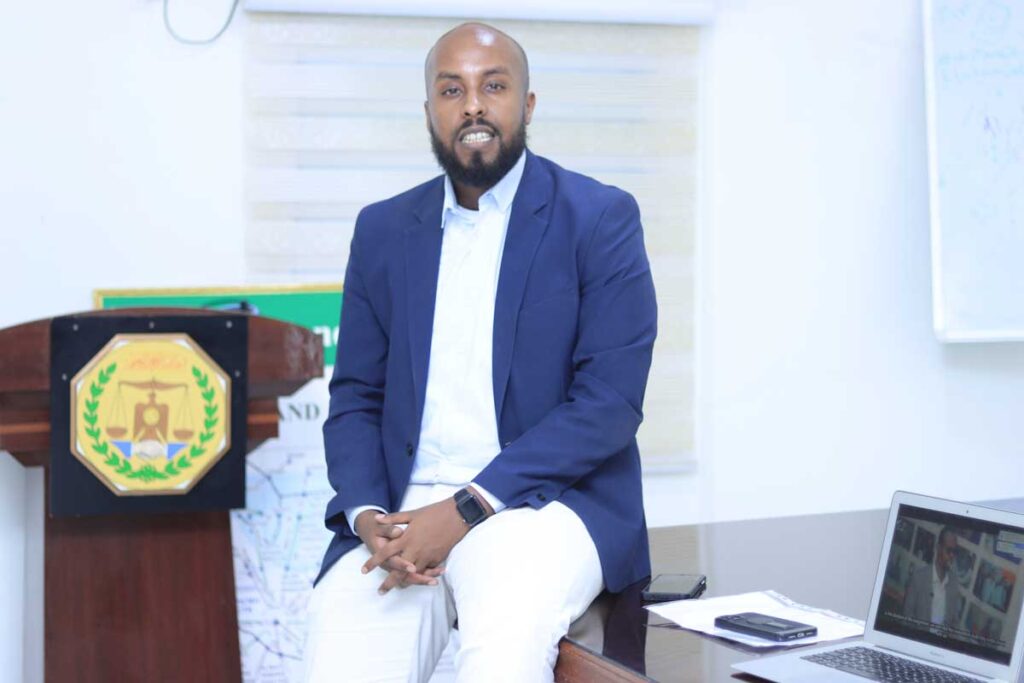 During the three-month assignment, the main objective was to develop and implement effective communication strategies for the Ministry. This included working closely with different Ministry departments and officials to identify key messages and audience groups and executing strategies to communicate those messages to the public.
Hamsa is proud of the results of the assignment. In three months time, he supported the development of a comprehensive communication strategy for the Ministry, particularly concerning communicating about the constitution to the public, with a particular focus on youth in schools and universities. Several outreach campaigns were launched to engage with the different groups and provide information on the constitution, its history and significance.
"As a Somali diaspora, my connection to Somaliland and its people was a significant advantage in my role. It allowed me to connect with the youth and other stakeholders at a personal level, understand their unique needs, and develop tailored communication strategies that resonated with them", says Hamsa.
To ensure the long-term impact of the assignment, Hamsa developed communication guidelines that can be used as a blueprint for future communication initiatives. Hamsa was also involved with training officials and stakeholders on communication techniques and best practices, ensuring that they have the necessary skills and knowledge to continue communicating effectively to the public.
"Overall, I am proud of what we were able to achieve during my assignment, and I am confident that the communication strategies we developed will have a lasting impact in educating the public, especially the youth, on the importance of the Constitution in building a strong and stable society in Somaliland."