This World Migration Report 2018 is the ninth in the series. Since 2000, IOM has been producing world migration reports to contribute to increased understanding of migration throughout the world. This new edition presents key data and information on migration as well as thematic chapters on highly topical migration issues. Please click on the link below to access the report. The report can be downloaded as a whole, or by separate chapters.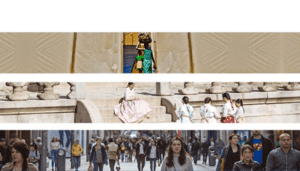 This edition of the world migration report is the first in the revised series designed to better contribute to understandings of current and strategic migration issues.
Part I on "key data and information" contains three institutionally produced chapters:
Global migration trends and patterns;
Regional dimensions and developments; and
Recent contributions to migration research and analysis by academia and a wide range of different organizations, including IOM.
Part II contains six chapters authored by scholars and applied researchers working on migration and mobility. They cover a range of "complex and emerging migration issues" that are directly relevant to some of the most prominent and important debates about migration and mobility in the world today. Many of the topics lie at the heart of the conundrums that face policymakers as they seek to formulate effective, proportionate and constructive responses to complex public policy issues related to migration.
Development of global governance frameworks for international migration;
Relationship between migration, mobility and changing levels and types of transnational connectivities;
Migrants' perspectives on migration journeys;
Media reporting on migration and migrants;
Relationships between migration and violent extremism; and
Migrants and cities.
To make better sense of migration and regulate migration more effectively, two cross-cutting takeaways emerge from the various chapters of the report: (1) geographic, demographic and geo-political variations of migration issues need to be better understood and considered; and (2) the many interconnections in the analysis and policymaking on migration and mobility need to be recognized.
You may access the report here.