We were happy to welcome our CD4D2 partners to the 5th CD4D2 task force meeting that took place on the 3rd of March 2022. During the event, we shared recent developments, updates of our partners, and new ideas.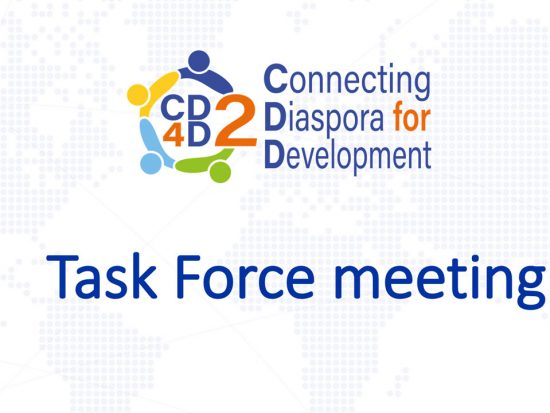 The task force helps to oversee project activities, discuss progress and challenges, and adapt the project strategy if required. During this meeting, CD4D2 ambassador Nasir Ali joined us to talk about his experiences as a participant and CD4D ambassador. Moreover, external evaluator Maastricht Graduate School of Governance (MGSoG) provided an overview of the evaluation and upcoming research activities in the context of CD4D2.
Lastly, individual task force members updated each other about their current work. Future possibilities for cooperation and suggestions came up during the discussion. The task force meeting is always a fruitful meeting where interesting ideas are shared. The CD4D2 team is grateful for the time and input that the CD4D2 task force members give to the project, and is extremely motivated to follow up on the innovative suggestions and ideas. We look forward to our next meeting!