In addition to knowledge transfer by members of the diaspora, CD4D2 is also piloting internships in Somaliland. The interns are from the target countries and are mentored by diaspora experts to gain experience at a host organization. We spoke to one of the interns in Somaliland about her experiences and ambitions.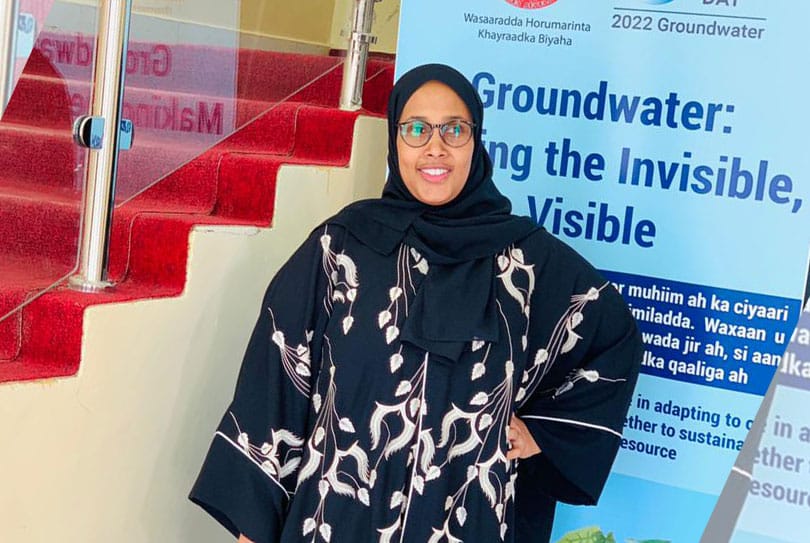 Umulkheir Ahmed is 27 years old and from Somaliland. She is working in the field of engineering, architecture and urban planning at the Ministry of Water Resources Development in Somaliland. Umulkheir Ahmed works together with CD4D diaspora experts and the Minister. She was approached by the organization to become an intern. "They thought I would be perfect for the programme".
The internship allows her to gain experience in communications and maintain internal and external relations. Indeed, she seems perfect for the job: she's spontaneous and a good communicator. Moreover, she seems to be a quick learner. "What I liked about the programme is that, before I didn't know how to write emails, what the different departments in the organization were, but now I know everything". If it were up to Umulkheir Ahmed, she would like the internship to last a few months longer.
In the future, she hopes to continue working at the Ministry. "I want to become the first female director of the organization", she says. From what we have seen, we think she would be an excellent candidate for the job.