A meeting at the Afghan Embassy in The Hague brought together representatives of NEVI, the War Trauma Foundation, Medexnet, Leiden University Medical Center (LUMC), IOM and the KEIHAN Foundation.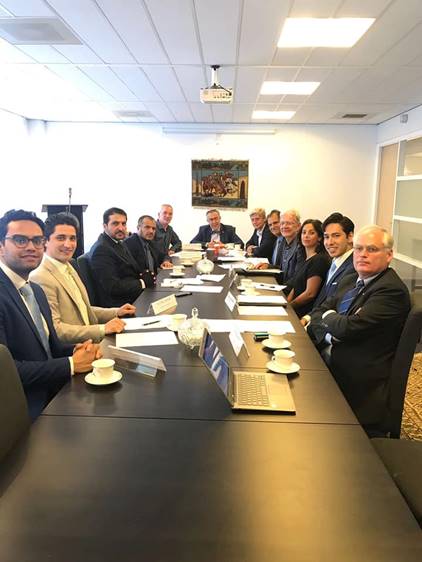 Along with the Afghan Ambassador to the Netherlands, H.E. H. Azizi, the representatives brainstormed about the most pressing medical issues currently withholding the development of Afghanistan.
The CD4D team believes highly in the opportunities created through crowdfunding campaigns. After Rahat Muslem, chairman of the KEIHAN Foundation, indicated the need for financial support for the re-introduction of anatomy lessons including dissection in Afghanistan, IOM suggested to facilitate a crowdfunding campaign with the help of its trusted taskforce member Georgina Kwakye.
KEIHAN has already successfully realized access to online journals and books for the Kabul University of Medical Sciences (KUMS) in collaboration with international publishers and IOM.  Medical students are now able to use computers with internet access to conduct research through medical journals. In addition, IOM hopes to contribute in building a bridge between researchers here in the Netherlands and Afghanistan to quantify current problems in Afghanistan and effectively try to solve them. Furthermore, IOM hopes to help in a project aimed at hospital management to help medical experts work more efficiently by facilitating study trips from or to the Netherlands to learn best practices.
The final topic of the day concerned mental health and substance abuse. All representatives agreed that steps need to be taken to increase awareness, adapt primary health care and train relevant experts. War trauma, an organization specialized in mental health, and the KEIHAN foundation will make an effort to improve the current mental health care and provide psychosocial support for people and communities in underdeveloped areas affected in Afghanistan. The meeting proved to be fruitful for every party involved and showed how working together can lead to new ideas and resolutions.
To make these projects successful, CD4D intends to facilitate short exchanges from Afghanistan professional staff to the Netherlands as well online knowledge transfer, next to the regular CD4D diaspora expert assignments. IOM's CD4D aims to facilitate Dutch diaspora communities in helping their country of origin, and the brainstorming session with various stakeholders showed how broad such help could be.